K23J-L series 2 position 3 way pneumatic reversing valve
Introduction:
K23K-L series two position three way pneumatic control directional valve is a soft sealed sliding column directional valve controlled by compressed air. When receiving the pneumatic signal, the valve will change direction; When the pneumatic signal is eliminated, the valve resets. It is often used to control single acting cylinder and diaphragm cylinder or program control pneumatic circuit. 
 K23K2 is a dual pneumatic directional valve with "memory" function.
Structure:
single pneumatic control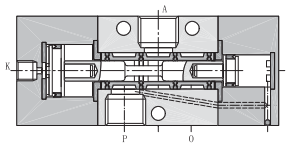 double pneumatic control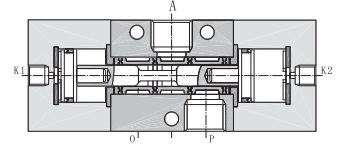 Model code:

1.pneumatic element
2.working position: 2 position 3 way
3.control mode: K-single pneumatic control;K2-double pneumatic control
4.connection: tube type
5.DN:6,8,10,15mm
6."T"-normally open, no mark-normally closed
Available model:
K23K-L6-J K23K-L8-J K23K-L10-J K23K-L15-J
K23K2-L6-J K23K2-L8-J K23K2-L10-J K23K2-L15-J
K23K-L6T-J K23K-L8T-J K23K-L10T-J K23K-L15T-J
K23K2-L6T-J K23K2-L8T-J K23K2-L10T-J K23K2-L15T-J
Specification:
model
K23K-L6(T)-J
K23K-L8 (T)-J
K23K-L10(T)-J
K23K-L15(T)-J
K23K2-L6-J
K23K2-L8-J
K23K2-L10-J
K23K2-L15-J
DN(mm)
6
8
10
15
working pressure(MPa)
0. 2-0. 8
effective area≥(mm²)
5
10
20
40
leakage≤ (cm3/min)
50
50
100
100
reversing time≤ (S)
0.04
0.04
0.06
0.06
reversing frequency≥(Hz)
10
10
8
8
working frequency(times / day)
1/30
Durability (ten thousand times)
200
200
150
150
medium temperatur(℃)
5〜50
ambient temperature(℃)
5〜50
Min.control pressure(Mpa)
0.3