Universal lockout device, keeps an individual miniature circuit breaker in the off position during maintenance or repair projects, when used with a padlock.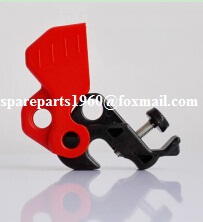 OSHA safety approved
Universal mini circuit breaker lockout
Locks out virtually all miniature ISO/DIN circuit breakers throughout the world
Advantage over Master Lock S2393 on way of lock By hand(no installation tools required).Changeable with Master Lock S2394 TOOL FREE Univeral Mini Circuit Breaker Lockout.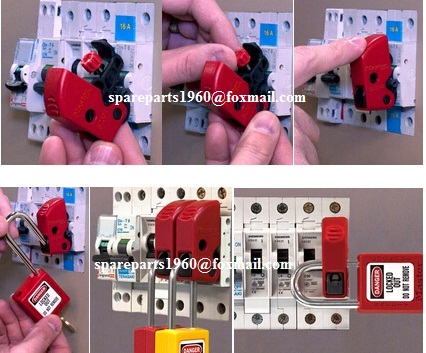 Lockout-tagout (LO/TO) safety procedures, as defined by Occupational Safety and Health Administration (OSHA), require that lockout devices be durable and standardized. Lockout devices use color, warning labels or tags, and a physical barrier to temporarily prohibit machine operation or power activation, and reduce accidents, during maintenance or repair. This device is used to perform a circuit breaker lockout on a mini circuit breaker.