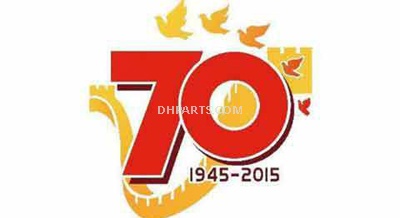 Today is the official memorial day for China's victory in the War of Resistance against Japanese Aggression.
Now, let's take a look at why September 3rd was chosen and made a national holiday.
Japan's announcement of surrender actually happened on August 15th, 1945.
A little after noon, Japanese emperor Hirohito announced his country's acceptance of the terms of the Potsdam Declaration, and its unconditional surrender. The message was broadcast across the nation over radio.
However, without the formal signing over the terms of the surrender, it didn't have any legal standing.
So, on September 2nd, representatives from Japan, China and eight other Allied powers gathered on the deck of the USS "Missouri" in Tokyo Bay. They signed on the Japanese instrument of surrender. The ceremony over 20 minutes, and it was broadcast throughout the world.
The next day, September 3rd, the Japanese army in China formally surrendered to the Chinese government. The whole of China was in jubilation. Celebrations were held across the country. It marked the first outright victory over a foreign invasion in Chinese modern history. Therefore, September 3rd was chosen, at the time, as the official victory day.
However, after the founding of New China in 1949, the victory day was reset to August 15th, the date Japan announced unconditional surrender. But two years later, the then-Government Administrative Council switched it back to September 3rd.
In 2014, China's top legislative body ratified September 3rd as the "Victory Day of Chinese People's War of Resistance Against Japanese Aggression".
(It then officially became a national holiday when) it was announced that memorial activities would be held every year going forward.
It's hoped the ratification will help people reflect on the war; commemorate the heroic sacrifices; and express China's firm stance of safeguarding national sovereignty, territorial solidarity and world peace.